Welcome to The ORT Times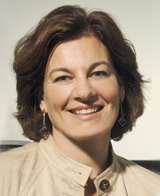 The UHN Office of Research Trainees (ORT) Times is a monthly e-newsletter for UHN trainees that features articles about trainee life, tips on career development, and research training opportunities within and outside of UHN. For additional info and past issues of The ORT Times, go to uhntrainees.ca.


Highlights from the November Issue:

Linda Penn, PhD
Director, UHN Office of Research Trainees (ORT)
Senior Scientist, Princess Margaret Cancer Centre
Upcoming Events and Funding Calendar
Jan 21
Conference
You are invited to attend the fifth annual symposium on the concussion spectrum of disorders hosted by the Canadian Concussion Centre at The Krembil Neuroscience Centre. This event is free for graduate students, post-docs and research fellows.
For info, click here:
Jan 28
Conference
The Beyond Sciences Initiative (BSI) is proud to announce the 2nd Annual International Remote Conference: Science and Society taking place on January 28 and 29, 2017. Registration is open.

For info, click here:
Feb 10
Conference
Meet leading traumatic brain injury experts and influencers face- to- face at the 2017 Traumatic Brain Injury Conference. Early bird registration deadline is January 6, 2017.

For info, click here: